Less equipment, less theory, more photography is our guiding philosophy.
About The Academy
Phocus Academy was founded by Nanda and Junjie in 2009 as a school for people interested to learn photography.
Having served as committee members at the Photovideographic Society at Nanyang Technological University from 2006-09, Nanda and Junjie have actively promoted photography and shared their knowledge with students by organising workshops, outings and exhibitions.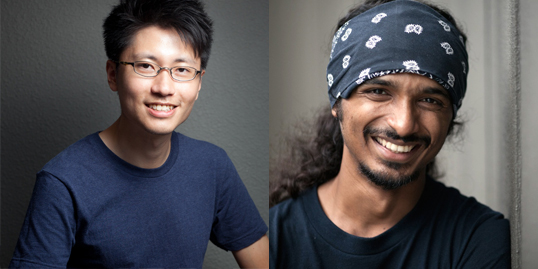 Our Guiding Philosophy
Our guiding philosophy—less equipment, less theory, more photography—was founded on years of experience in our interaction with photography enthusiasts of all levels and different learning goals.
By focusing less on equipment, our workshops are accessible to photographers with inexpensive cameras; theory is nice, but we realise most people just want to take good photos—and nothing beats going out there to shoot.

About Phocus Photography
Phocus represents photographers who are experienced in a wide range of photography genres ranging from portraiture and landscape to photojournalism and event coverage. Clients turn to Phocus for their photography needs because of our attention to details and professionalism.
Please feel free to contact us for a free quotation and discussion on your photography needs.

Selected Clients
Discovery Networks Asia
Standard Chartered
Nanyang Technological University
Kimage Salon
Grundfos
ITE Bukit Batok
Royal Insignia