We spend a lot of time interacting with students, and we're proud to say that we're driven by photographers who are passionate about sharing their knowledge.
Nandakumar Narasimhan

Co-Founder/Instructor
Singapore
nanda@phocus.com.sg
Always on the move, Nanda has captured countless landscapes and portraits since 2003. An avid traveller and photographer, Nanda's interest in travel photography has brought him to no less than 50 cities in 9 countries.
A tradtionalist by training and practice, Nanda has actively promoted photography by serving as the president and darkroom chairman of the NTU Photo-Videographic society for three years. He had organised and contributed to several exhibitions within and outside NTU.

Lin Junjie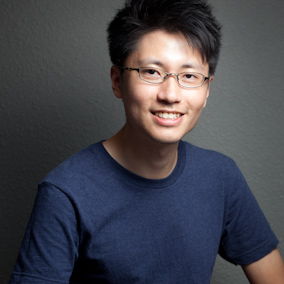 Co-Founder/Instructor
Singapore
Getting into the thick of the action and capturing that moment defines Junjie's style of photography. In March 2007, Junjie held his first exhibition on Timor-Leste at the Asian Civilisations Museum to bring awareness to the young country. In 2008, a film he shot, "Remorse", won two national film competitions and was screened at the Taiwan Urban Nomad Film Festival. In 2009, he collaborated with fashion stylist Luke Elijah Lim and fashion photographer Lance Lee on a fashion exhibition at The Cathay.
As photography chairperson at the NTU Photo-Videographic society in 2006, Junjie conceived a training curriculum for basic photography that continues to be taught to members today.

Hoong Wei Long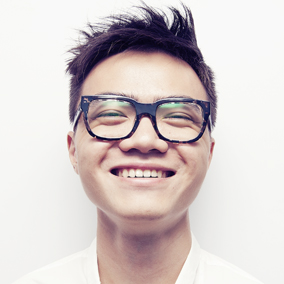 Instructor
Singapore
weilong@phocus.com.sg
Fascinated by awe-inspiring images of musicians live in concert, Wei Long began his specialisation as a music photographer in 2008. He has since documented numerous acts including Nine Inch Nails (US), Handsome Furs (UK), B‑Quartet (SG) and Coldplay (UK).
In 2009, Wei Long was handpicked as a budding photographer for Baybeats Festival and enjoyed his first photo exhibition that year. His work has been published in The Straits Times, JUICE Singapore magazine and with Noise Singapore.
Wei Long is also a young contemporary artist keen on developing a body of provocative artwork that meld and draw upon the conventions of the photographic medium.
As a self taught photographer, he empathises and understands the intricacies of learning photography from scratch and strives to patiently guide each student to discover and engage photography at their own terms.
Felix Chew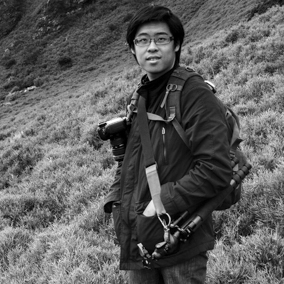 Instructor
Singapore
felix@phocus.com.sg
Felix is a passionate photographer who enjoys sharing his knowledge and experience on photography. He specializes in Events & Portraiture Photography and founded Felix | Kichijo Photography, providing clients with corporate & wedding needs. He was also part of the team of photographers from POPCULTUREONLINE who delivers lifestyle media coverage for various major events in Singapore such as Singapore Toy, Game & Comic Convention (STGCC).
He has also conducted overseas photography trips. He pioneered the first Overseas-Learning Experiential Program (OEP) for students of NTU PVS during his year of Presidency. As a photographer, Felix consistently looks back at the basics of photography because he believes in developing a strong foundation before further developing one's photography skills.

Chen Yiren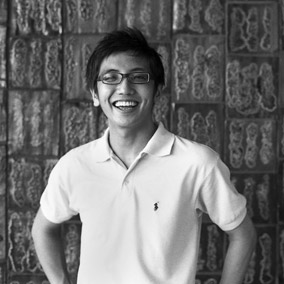 Instructor
Singapore
jcyrhs@gmail.com
Yiren's enthusiasm for photography was kindled in 2004 and after numerous experimentations, he found his passion and love in landscape photography. A self-taught photographer, he learnt photography through field work and reading countless articles in books and magazines.
Yiren now dedicates himself to capturing the essence of landscapes. He absolutely loves making images at dawn as the tide trickles in with an accompanying sea breeze and the sun barely rising above the horizon, causing a palette of colours to be displayed in the sky; a perfect time to appreciate God's amazing nature works.

Lim Yan Liang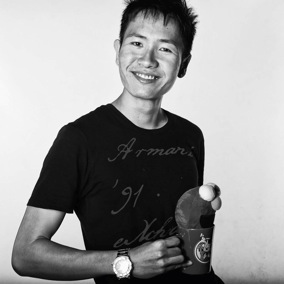 Instructor
Singapore
yanliang86@gmail.com
People in their places, doing the everyday things they do. This defines the type of photography that Yan Liang enjoys doing. His twin loves for photography and traveling have taken him from the sunkissed beaches of Miami to the rarefied Annapurna region in Nepal, and he has dabbled in everything from environmental portraiture to landscape photography and spot news captures. A self-professed gearhead, he loves experimenting with lighting and equipment, and is constantly learning even as he teaches.
A photojournalist by training, Yan Liang held an exhibition about Timor-Leste called "A Nation in the Making" in 2010 and contributed stories to The Straits Times after spending a month there. He has also worked as a photographer and reporter at ECS Media, Nepal's leading magazine brand.