We're always thinking of ways to make learning photography more enjoyable and effective, and we think that's why 100% of our students like them enough to recommend our workshops to their friends. Hear what some of them have to say.
The outdoor sessions were particularly useful in improving my photographic skills and the instructors were very well prepared. Overall, I felt that I learnt a lot from this short course and I would urge beginners to join it too!
— Jasmine Kwok,
Practical Photography for Busy People

I am glad that i have chosen to attend the workshop conducted by you. It was personal and informal yet I have received many many good pointers. Can't wait to go on an outing to learn more.
— Lily,
Practical Photography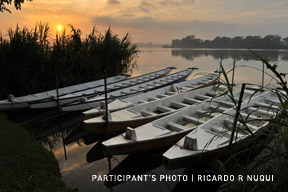 Definitely a course one should attend after getting his/her first DSLR. Good structure with appropriate theory and practical sessions. The instructors are very enthusiastic and friendly. I would definitely recommend this course to people who are busy.
— Anonymous,
Practical Photography for Busy People

The instructors at Phocus were extremely patient, encouraging and clear in their explanations.
— Madeline Chang,
Practical Photography for Busy People

A very interesting exposure to the world of landscape photography. While the course duration is short, much is presented and taught to use during the hands-on sessions. Great course to attend for those interested in this genre of photography.
— Alywin Chan,
Landscape Photography with Chen Yiren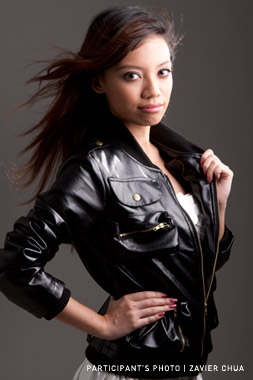 Thoroughly enjoyed the workshop. I had wanted to examine my understanding of light in photography and this workshop was particularly helpful. Learning to understand what makes a shadow appealing or unappealing, and how to control this, is something I will use in all my photography not just studio work. I have recomended this course to several of my friends, just to help them with their own general photography.
— Christopher Pulling,
Studio Portraiture Workshop

Practical Photography for Busy People was exactly what I was looking for! The course was well structured with the ideal balance of instruction and application. The compositional "assignments" and showing students' photos to the rest of the group really helped to reinforce and illustrate concepts learned in class (despite being somewhat unnerving!). Most importantly, Nanda and Yiren were excellent teachers; demonstrating insightful knowledge about photography, patience with us beginners and positive encouragement throughout the course. I would highly recommend this course and look forward to taking another through the Phocus Academy.
— Easter Weiss,
Practical Photography for Busy People

Nanda and JJ were very friendly, listens well and offers guidance without reservations. When your trainers, without hesitation, double up as light-man, fan-man, reflector-man, you know you are learning with the right people who are able to make that connection with the participants.
— Jimmy Tan,
Studio Portraiture Workshop

An excellent workshop for those photographers with an interest in use of supplementary lighting and how to make the most of it.
— Nick French,
Studio Portraiture Workshop

A very good course to introduce someone into photography. Classroom size is optimal. Lots of opportunities to photograph under different conditions (low light, landscape, potraiture etc). Instructor was well informed and available to give on-the-spot advise. Greatly benefitted from this course. Looking forward to more workshops with Phocus.
— Alywin Chan,
Practical Photography

I'm so sad the workshop ended. I really enjoyed discovering that all those little letters and numbers on my camera do actually have a purpose and can help me take better pictures. Junjie, you were a terrific instructor! It was a real pleasure to be in your class. Thank you!
— Anshu,
Practical Photography

I flew from Surabaya, Indonesia and stayed in Singapore for a month just to attend LOL and studio portraiture classes by Phocus Academy. I have no regret at all. Everything arranged very neatly, professionally, yet fun. And most importantly, they taught us really detail from the digital workflow to the creativity. So many things that I got just from those two classes. The instructors are still young so their workflow really modern yet high tech, The best thing is they're always willing to provide after-class service, such as providing input to our photographic activities outside the class which I couldn't get it from other places. I feel very satisfied! Very very satisfied! Thanks, Phocus:)
— Carol Kuntjoro,
Studio Portraiture Workshop

The flow was excellent and the trainer is superb. Highly recomemnded for new photographer, and will not hesitate to join any future classes. Very impress by Yiren's knowledge in photography. Leant heaps from him. Unfortunately I am residing out of SG, else would be keen to learn more from other classes.
— Ronald Tan,
Practical Photography for Busy People

Phocus Academy's Landscape Photography Workshop is highly recommended to serious amateur photographers who are leaning towards this subject. The instructor, Yiren, is well versed on this and has a really good portfolio to boot. Two thumbs up. :)
— Aileen Mapagdalita,
Landscape Photography Workshop

I really liked the way the instructor recapped key messages/lessons throughout the course. It gave the course a lot of structure compared to other courses that I have taken in Singapore.
— Thai Ha Doan,
Lighting on Location Workshop

Practical photography for busy people, does exactly what it says on the tin. Perfect combination of theory and practise for those with limited time but the desire to become more adept in terms of camera handling skills: what all the buttons do and how they affect the outcome of your photo. These guys are awesome, would highly recommend and look forward to signing up for future courses when my schedule permits it.
— Lorraine Spence,
Practical Photography for Busy People

After this course I now realize that taking photos is not just a matter of point and shoot.…… I feel like my interest in photography has been re-awakened. Now, I have a better appreciation of the art and the limitations of the technology.… I used to be a person with a camera, now I feel like I am a student of photography with a camera.
— Slawek Rogulski,
Practical Photography for Busy People Workshop