Photograph this amazing landscape and people with the least distractions and tourists!
8 days of shooting and post processing, S$3,380 (course outline or sign up now)
Ladakh has become a tourist hot spot off late and you're likely to see more tourists than locals at many of its picturesque lakes and villages. However in winter, the tourists are gone due to the cold winter and you get to see the real Ladakhi culture and immerse yourself in this snow covered wonderland.
With adequate preparation for the cold, you can see the Ladakh that few get to see, when the land shows you its beauty draped in a thick veil of snow and ice. You'll visit villages that can't be google'd, and you can be sure to walk back with unique images.
The turquoise waters of its alpine lakes become hard ice and the morning sun blesses it with its warm glow. Warmth from the sun is hard to experience, but the warmth of the locals will shine through in all towns and villages we stop by for our shoots and stays.
This tour covers the beautiful Pangong Lake which is vastly different from the summertime mess of tourists and vehicles. From here we move to a nomadic Tibetan settlement where you can chase sheep and shepherds and get a good understanding of what it is like living like a nomad in this high altitude desert!
And of course we will also stop by at any place along the way that takes your fancy as the group size is limited to a maximum of 7 participants! Couple that with 2 instructors and you know, there wont be a moment when you'll feel lost for camera settings or compositional choices. Post production, critique and selfies all come part of the trip so you have your photos ready for burning your friends in envy even before you touch down in Singapore.
We've always felt there is too much photography and too little experiential travel with most travel photography workshops. So this workshop is perfect for those looking for a more exploratory photography experience with interactions with nomads and villagers in the remote highlands of Ladakh.
Guides and drivers are proficient in Ladakhi, Tibetan (yes they are different languages!), Hindi and also speak basic English so you can rest assured that nothing will be lost in translation while you sip tea with the nomads and locals.
Combine this with a cozy 4 star hotel stay at the end of the trip where you can experience a potpourri of cuisines for the taste buds and well heated rooms to relax your body after your rewarding but exhausting photo shoots. We will do the post processing sessions in the comfort of the hotel to ensure you're able to use your fingers to edit your images on your laptop!
Lastly, if (but only if) you are lucky, you might just catch the milky way rising above the snow capped mountains while you hold your warm cup of tea sitting under the watchful sentinels of the Himalayas. Keep your fingers crossed!
Learn to Handle the Tricky Light at Sunrise
Become a part time Nomad!
Mingle with the Locals
Or just soak in the warm Ladakhi hospitality!
Whether you are a portrait photographer…
Or a wildlife photographer…
Or just an Avid Explorer…
There is something for everyone…
Your Instructors
Nandakumar Narasimhan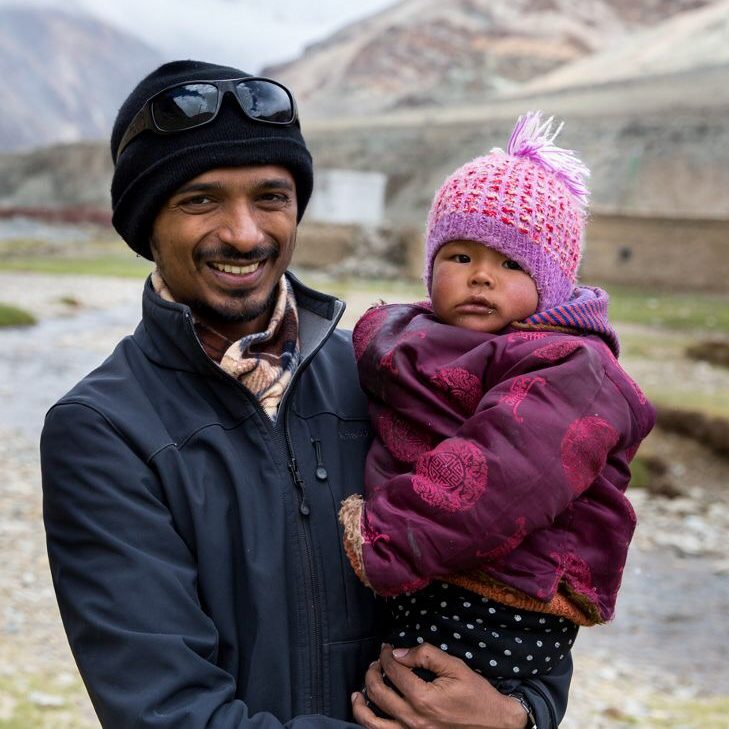 Nanda has been shooting on the move since 2004 and he has experienced winter in the Himalayas for the past 8 years which proved to be a good starting point for him to explore the Russian Arctic and other high altitude destinations in Asia during winter. His photos from the Indian Himalayas have been exhibited at various locations in Singapore and he is currently working on several photo projects in cold countries. He has taught photography to participants from all walks of life and believes in working with small groups to maximise interaction and shooting opportunities when travelling.
Manish Lakhani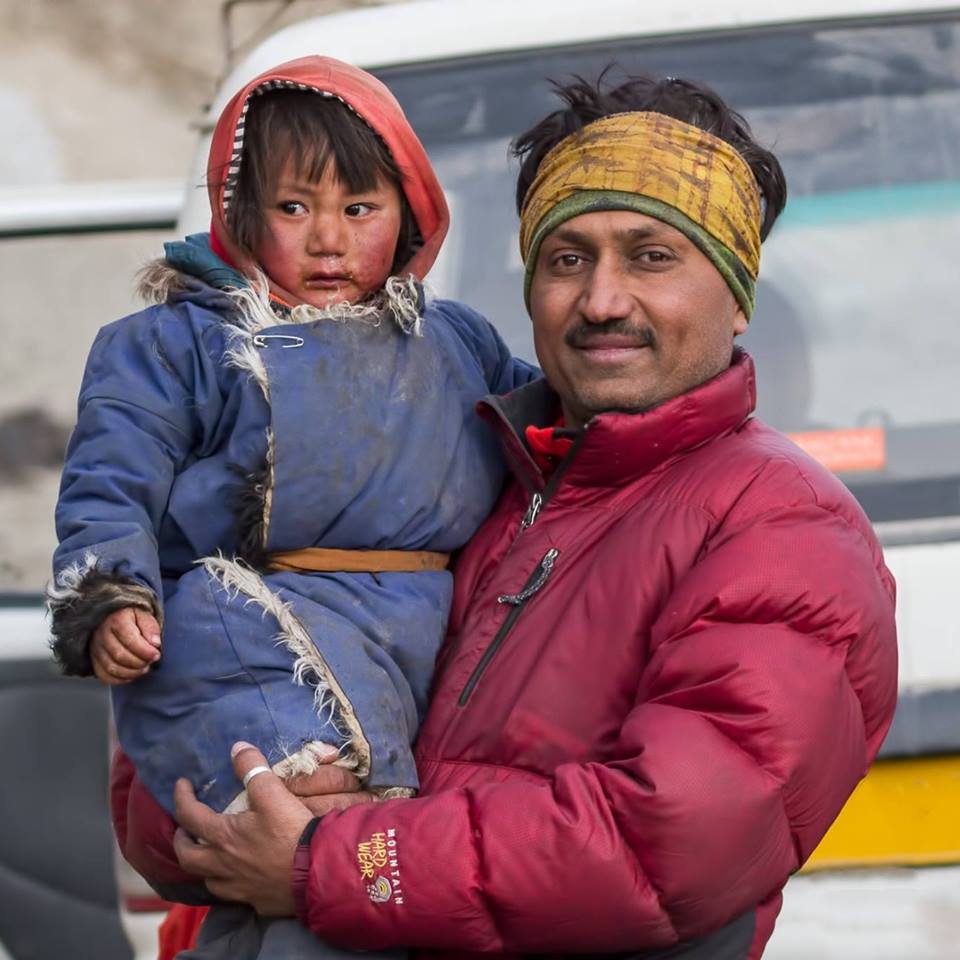 If you cannot find an encyclopaedia for the Indian Himalayas, fret not, for Manish can safely be considered the most authoritative source on the Indian Himalayas, from the dry Ladakhi Himalayas to the Wet North Eastern part of it. He has photographed the Himalayas throughout India on foot, car, motorcycle and bicycle, leaving almost no stone unturned. Having spent 12 winters in Ladakh, there are possibly very few who can beat Manish's knowledge of the region and even fewer who know the when, where and how of photographing the Himalayas like he does. We are very fortunate to have him as an instructor on this winter run of the workshop.

Course Outline
Lesson Details
Timings and Activities
Day 0
Location: Studio @ 32B South Bridge Rd Level 3
One month before commencement date



Briefing in Singapore


Clothing and Protective Equipment for High Altitude and Winter in Ladakh


Photography Equipment Check and Recommendations

Day 1
Location:Leh, Ladakh



Arrival and individual check-in at Leh


Acclimatisation

Day 2
Location: Leh and Surroundings



Shey, Thicksey and Stakna Monasteries


Shanti Stupa for Sunset


First Image Critique session

Day 3
Location:Leh/ Pangong Tso



Departure for Pangong Tso


Sunset at Pangong Tso


Night Shoot at Pangong Tso



Day 4
Location:Pangong Tso



Sunrise at Pangong Tso


Spangmik, Man Merak Village tour


Sunset and Night Shoot at Pangong Tso



Day 5
Location:Pangong Tso/ Chumathang



Sunrise at Pangong Tso


Departure for Chumathang


Sunset and Night Shoot at Chumathang



Day 6
Location: Chumathang to Nomadic Changpa Settlement



Drive to Nomadic Settlement for sunrise


Rendezvous with Nomadic Shepherds


Night Shoot at Chumathang



Day 7
Location: Chumathang to Tso Moriri



Drive to Tso Moriri for sunrise


Karzok Village and Nomadic Settlement Visit


Return to Chumathang



Day 8
Location: Chumathang/Leh
Return to Leh from Chumathang before Sunset


Second Image critique session and selection of your top images


Post Production and Presentation
Day 9
Location: Leh/ Singapore



Depart for Leh Airport


Return to Singapore


---
Course Requirements
Participants must bring their own camera (DSLR or mirrorless equivalents with manual controls), laptop with Adobe Lightroom and Adobe Photoshop installed (we recommend CS4 or later).
A tripod is a must for this workshop. A moderate level of fitness would be required as this workshop involves trekking over short distances and climbing steep slopes. No hiking equipment is needed.
Graduated filters while not mandatory would be nice to have on this workshop.
---
Fees
The workshop fees of $3380 includes:
Airport transfer to and from Leh Airport to Grand Dragon Ladakh Hotel
All land transport cost during the course of the tour by jeep (3 participants to a jeep)
Instructor Fees (2 instructors)
Accommodation (twin sharing) at all locations
All meals during the course of the tour
Camping, permit and homestay fees wherever applicaple
The fees does not include:
Air Tickets to and from Singapore and Leh
Visa fees
Insurance (Compulsory)
Drinks and Water
Personal Expenditures for food and medicines
Tips
Course Schedule
---
Please email us at info@phocus.com.sg for more information
See the Course Outline for details on the activities and timings of the workshop.
---