Photograph the rapidly vanishing Rabari culture and witness a colourful festival in this remote western part of India! S$2800 (course outline or sign up now)
India generally brings to mind a riot of colours and places steeped in tradition and history. Every state has its unique dress, food and cultural quirks that can't be covered in a lifetime. While Rajasthan, Kerala and Kashmir tend to occupy the forefront of any tourist brochure, there are less visited but just as culturally rich areas that see lesser tourists but offer just as exquisite a palette of colours and cultures.
In the western most part of mainland India lies a less visited but culturally rich area called Kutch. You'd be forgiven if you've never heard of it as most Indians know little about it apart from it being a salt marsh and desert. But the land is home to several indigenous communities with unique cultural practices and traditions that make them extremely photogenic.
One such community known as the Rabari (also called Ra, Raibari or Rewari) are thought to have migrated here from Baluchistan and even as far as Iran around a 1000 years ago. Once fully nomadic they are now mostly semi nomadic today and unlike their counterparts in Rajasthan, many are giving up their traditional clothing and shepherding practices for life in the cities. In fact if you are lucky (very lucky!) you might find some of the last fully nomadic Rabari on this trip!
While the people will be around till eternity, their unique clothes and traditional shepherding practices are succumbing to technological invasions and modern influence from the rest of the country and the world. In fact the turbans and flowing robes of the Rabari community are already becoming scarce with t- shirts and jeans slowly being assimilated into the community.
This tour covers the Kutch and Vaghad area where you will roam the grazing grounds of this arid land shooting the shepherding Rabari community while participating in their daily routines of bringing out their herds, cooking meals in the middle of nowhere and watching the herd returning home in a plume of dust.
This is not a staged performance where the actors dress up for your camera but what they do on a daily basis as part of their life. So the photos you get would be genuine and not orchestrated like the tourist shows that are becoming popular these days.
After a hard day's work running around with the shepherds you'll stop by a feature that exists only in two areas in the world, the salt flat of the White Rann. A flat piece of land covered with salt as far as the eye can see, the landscapes here are nothing short of surreal and out of this world.
The grand finale would be the celebrations of Janmashtami at a small village where you'll be lost in the flood of colours as the entire village comes out dressed in their most colourful and elaborate dresses to celebrate the birthday of Lord Krishna.
Whether its sipping Chai (tea) with a nomadic shepherd, or following a procession of beautifully dressed ladies to the temple, Kutch will leave you with colourful memories and a yearning to come back for more!
We've always felt there is too much photography and too little experiential travel with most travel photography workshops. So this workshop is perfect for those looking for a more exploratory photography experience with interactions with nomads and villagers in the remote highlands of Ladakh.
With just 6 people per instructor you will definitely have adequate space and time to capture intimate images and photo stories of this little known part of India.
Guides and drivers are proficient in English, Gujarati, and Hindi so you can rest assured that nothing will be lost in translation while you interact and photograph the locals.
Less tourists, more interaction!
Or just hang around and shoot the action
With some patience, you might get some great close up portraits too!
Shoot surreal landscapes of the white desert
And what is India without its festivals!
So whether you are a portrait photographer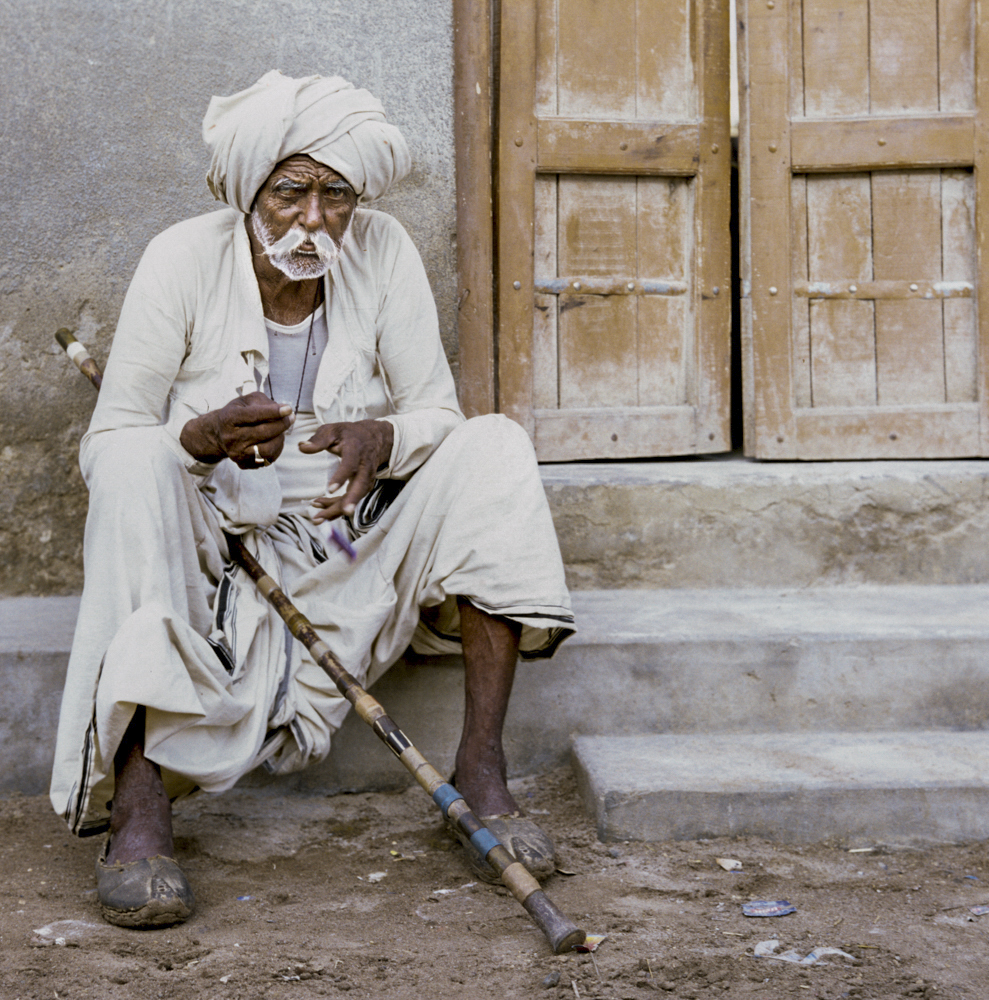 Or just happy seeing a smile on a strangers face…
Kutch is sure to enthral you and keep you coming back!
Course Schedule
---
August/September 2018 Workshop
From 28 August to 4 September 2018
27 July 2018: Briefing in Singapore

28 August 2018: Depart Singapore

28 August 2018: ~ 10am Arrival at Bhuj

29 August 2018: Cultural Photography at Vaghad Area

30 August 2018: Shoot at White Rann and Salt Flats

31 August 2018: Cultural Photography at Vaghad Area

1 September 2018: Local sight seeing at Bhuj

2 September 2018: Janmashtami Festival Shoot

3 September 2018: Landscape Shoot at outskirts of Bhuj

4 September 2018: Return to Ahmedabad/Singapore
See the Course Outline for details on the activities and timings of the workshop.
---
Your Instructors
Nandakumar Narasimhan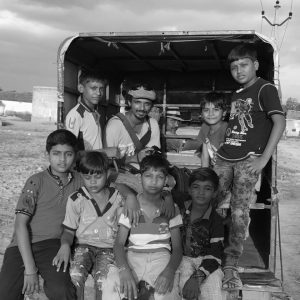 Being driven by the interest to create distinct experiential travel photography tours, Kutch attracted Nanda to its cultures and landscapes continuously for the past two years. Neither the sweltering 45 degree heat in May or the teeth chattering single digit temperatures in December could keep him from photographing the lifestyles of the indigenous communities here. He brings his experience in leading overseas photography tours and his love for experiential travel on this workshop.
Manish Lakhani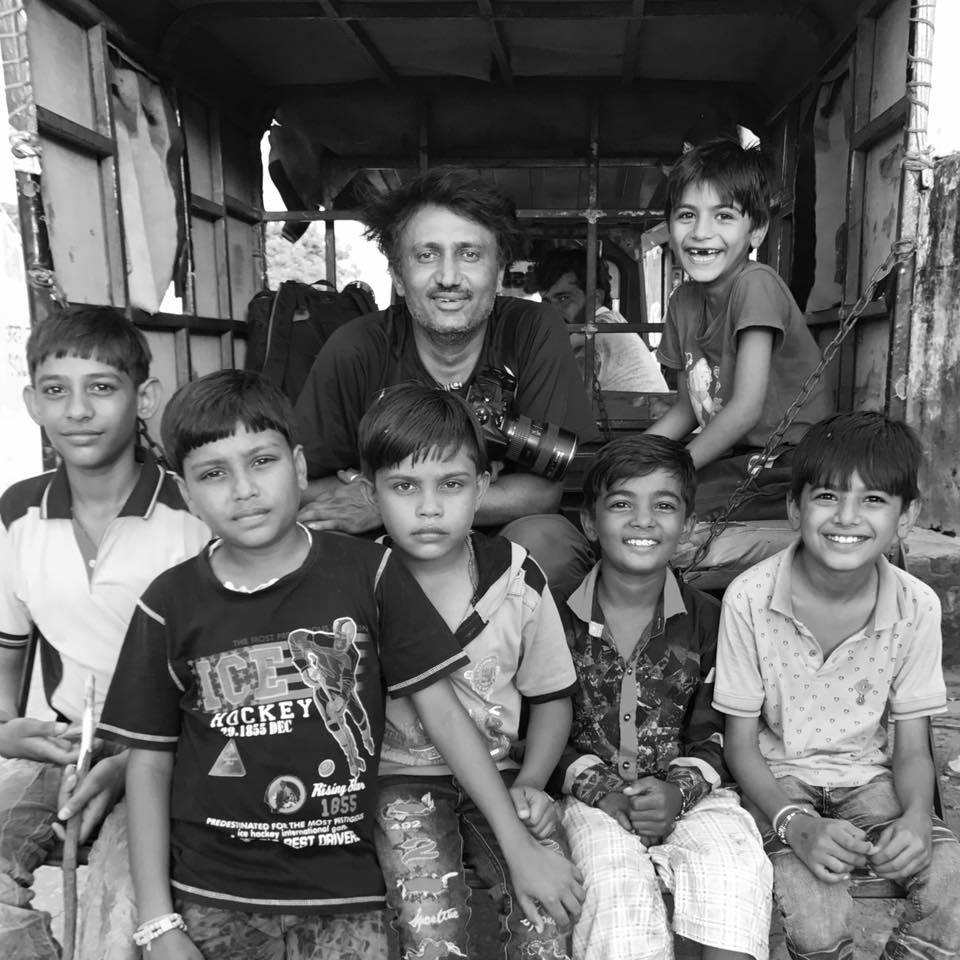 Manish hails from the Saurashtra region in Gujarat and can be considered one of the best photography guides to his home state. When not exploring the remote highlands of the Indian Himalayas, he is perfectly at home in the sweltering desert of Kutch, shooting stories of the people and places here. His command of the Gujarati language and knowledge of local communities make him a highly sought after photography guide for this part of India.

Course Outline
Lesson Details
Timings and Activities
Day 0
Location: Studio @ The Hive Lavender3
One month before commencement date



Briefing in Singapore


Clothing


Photography Equipment Check and Recommendations

Day 1
Location: Ahmedabad
Day 2
Location: Bhuj and Surroundings



Arrival at Bhuj


Sunset Shoot near Bhuj


First Image Critique session

Day 3
Location: Vaghad



Depart for Vaghad


Cultural Photography at Vaghad



Day 4
Location:Vaghad



Cultural Photography


Landscape Photography at White Rann



Day 5
Location:Vaghad/Bhuj/



Return to Bhuj


Street photography at Bhuj


Sunset shoot at Bhuj



Day 6
Location: Outskirts of Bhuj



Janmashtami Festival Shoot


Critique and Review



Day 7
Location: Bhuj



Shoot at Bhuj and Surroundings


Post Production and Presentation




Day 8
Location: Bhuj/Ahmedabad
Return to Singapore via Ahmedabad


---
Course Requirements
Participants must bring their own camera (DSLR or mirrorless equivalents with manual controls), laptop with Adobe Lightroom and Adobe Photoshop installed (we recommend CS4 or later).
A tripod is a must for this workshop. A moderate level of fitness would be required as this workshop involves trekking over short distances.
---
Fees
The workshop fees of $2800 includes:
Airport transfer to and from Ahmedabad Airport to Bhuj
All land transport cost during the course of the tour (3 participants to a vehicle)
Instructor Fees (2 instructors)
Accommodation (twin sharing) at all locations
All meals during the course of the tour
Permits for Restricted Areas
The fees does not include:
Air Tickets to and from Singapore and Ahmedabad
Visa fees
Insurance (Compulsory)
Drinks and Water
Personal Expenditures for medicines etc.
Tips and Gratuities
Sign up for Kutch: Cultural Photography Workshop Tour